Designing a Cascading Planning System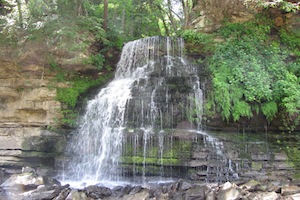 In designing planning systems for clients, I am often asked whether planning should cascade (def. a process whereby something, typically information or knowledge, is successfully passed on) up or cascade down. My answer; BOTH.
At the level of strategic planning, the few changes (three to seven) that are vital for the organization to have a better future are defined. Initiatives may include growth in market share/revenue in for-profits, improvements for clients in a non-profit, or improvements in performance or execution. It has been my experience that innovations in all of these areas often come from deep in the organization. Employees typically know the customers and the competitors best. Thus, cascading up to set the strategic agenda strengthens a plan. It also strengthens execution because there is greater buy-in to the strategic agenda.
At the level of operational planning in which departments/programs define how they can best contribute to the strategic agenda or improve their own performance, the strategic agenda cascades down from the top of the organization and sets the priorities for what each department should take on.
I would enjoy starting a conversation with you on this topic. Drop me an e-mail.